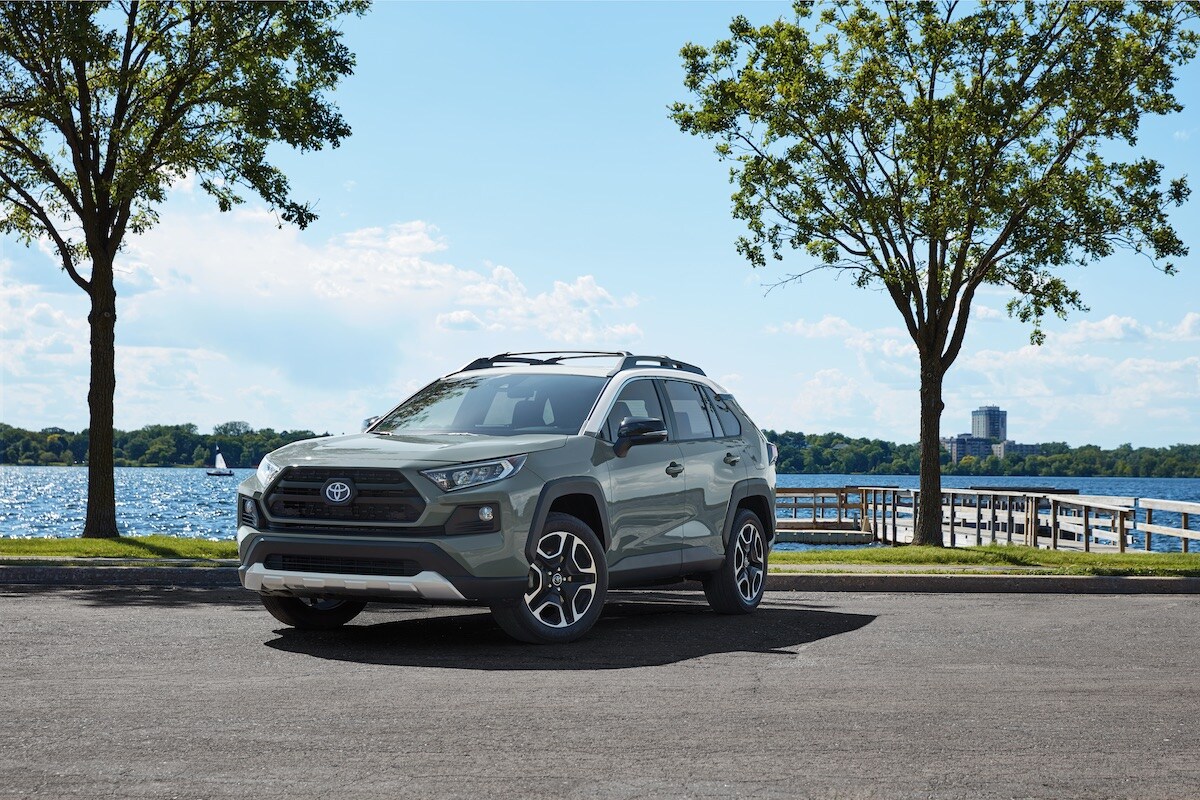 ?
We love the new Toyota RAV4! It's packed with so many features, rides smooth, and is incredibly efficient. Read more below to hear about our favorite features the new 2020 Toyota RAV4 has to offer! If you're interested in purchasing a new RAV4, click the link below to view our available models!
Click here to check out our new Toyota RAV4 inventory.
The new Hybrid powertrain with the addition of the XSE trim is one of our favorite aspects of the 2020 RAV4. The Hybrid is a no-compromise SUV that lets you drive further than ever before on one tank of gas. This new Hybrid model gets 41 mpg city and 38 mpg highway. Since the Hybrid is paired with a continuous variable transmission, there are no gears and the acceleration is smooth and seamless. The Hybrid is also paired with all-wheel-drive so you'll always feel confident driving down the path less traveled.
The interior of the all-new RAV4 is world-class. The limited offers perforated two-tone leather seats and the adventure sprinkles orange accents throughout the cabin. The seats are power-operated and have heated and ventilated functions. The rear seat is spacious too!
If you take the Toyota badges off this RAV4, you could fool your friends into thinking you have a Lexus interior. The panoramic sunroof stretches over all the seats and the dynamic digital gauge cluster shows all the information you need right in front of your glance. There are several other high-tech features like the hands-free power liftgate. To open or close it, all you have to do is kick underneath the rear bumper with the key in your pocket or purse and the trunk will open for you. The surround-view camera ensures you can see everything around you when parking to minimize parking lot bumps.
There are so many amazing features included on the 2020 Toyota RAV4 that you need to come and experience it for yourself! We have all the latest models of the RAV4 in-stock at Steve Landers Toyota of Northwest Arkansas!