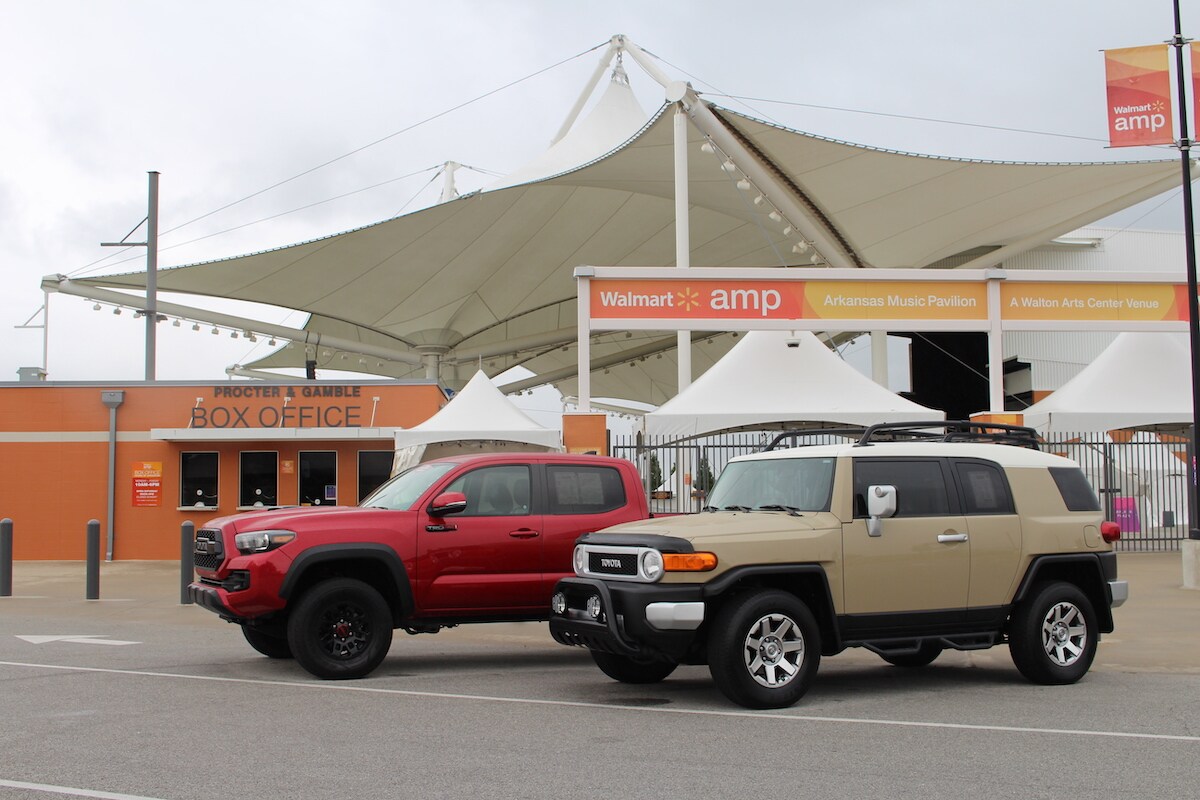 While everyone is trying to plan a date for their significant other this Valentine's Day, we'd like to make a different recommendation. You should take your Toyota on a date instead! Your Toyota is reliable, always there for you, and never leaves you stranded! Take the day to show your Toyota how much it means to you.
We have all the latest Toyota models at Steve Landers Toyota of Northwest Arkansas. If you're interested in trading up, check out our new inventory by clicking
here.
Let's start off this date with a lunch stop at an old favorite.
Susie Q Malt Shop
is a Rogers staple and allows the perfect classic drive-in feel. They have a wide menu of burgers, chicken, hot dogs, and ice cream. Don't forget to order two so your Toyota doesn't get grumpy!
Your Toyota works hard for you day in and day out to get you where you need to go with no hiccups. You should treat your Toyota to the ultimate spa day at
Jason's Pro Detail.
This detail shop offers so much more than just a wash and wax. Every nook and cranny of your Toyota will be spotless by the time you leave. Clean wheel wells, interior vents, and a glossy exterior will ensure that your Toyota is ready for a night on the town.
Next comes dinner. There are several fantastic dining options in Northwest Arkansas. A few highlights include Doe's Eat Place, Theo's, and Preacher's Son. Northwest Arkansas is a food lover's paradise so you can't go wrong with any dining option! Make sure your Toyota doesn't drink too much oil because the night isn't over yet!
After dinner, it's time for some fun! If you'd like a slow-paced evening, consider a cruise out by the curvy Ozark roads near Beaver Lake. If your Toyota prefers more adrenaline, you can always visit
Fast Lane Entertainment
for go-karts and bumper cars! Make sure to let your Toyota win so it doesn't get its feelings hurt.
The best way to unwind after a long day of fun together is by taking your Toyota to the
112 Drive-In.
Sit back and relax by enjoying some of the latest feature films on the big screen.
Your Toyota is sure to love having fun with you all day! If you're interested in a new Toyota or have any questions about our inventory,
contact us
at Steve Landers Toyota of Northwest Arkansas.