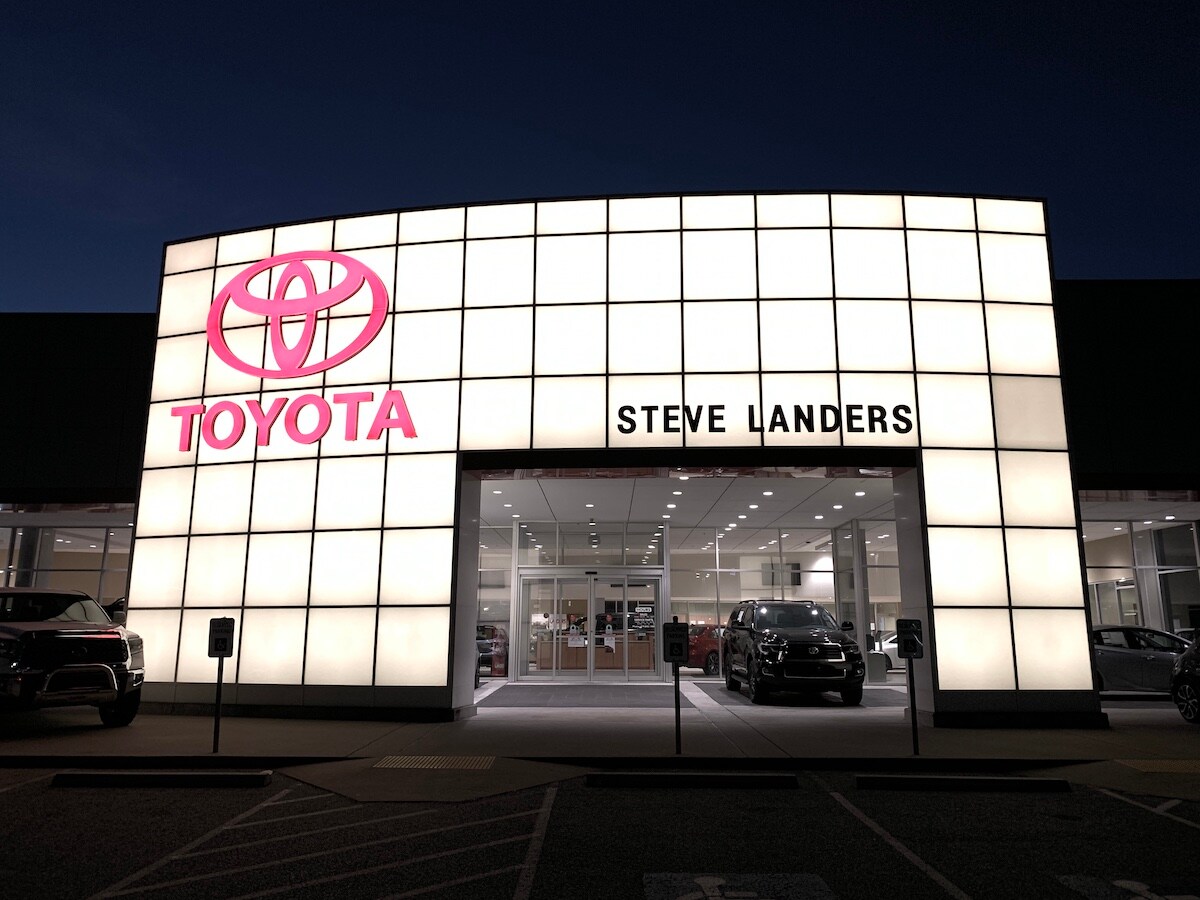 We're all in this together, and Toyota is doing its part to make sure everyone is getting the care they need in order to get through this pandemic safely and healthy. We want to see everyone make it through this time without financial or individual injury. Steve Landers Toyota NWA in Rogers, Arkansas is here if and when you need us.
The Toyota family stretches far and wide. Now more than ever, you can keep depending on us. Toyota has taken action locally and across North America to support the safety of our customers. employees, and community.
Beginning the week of May 4th, Toyota intends to gradually resume manufacturing operations in compliance with all guidelines. The health and safety of our employees and stakeholders remain the top priority and they have implemented new protocols at all of the North American manufacturing plants to help mitigate the spread of COVID-19. They will continue to follow all safety guidelines and monitor vehicle demand as they carefully ramp up production.
Toyota has donated $500,000 to the United Way, a nonprofit organization that provides food, water, childcare, and other critical support to directly help with COVID-19 emergency relief. Additionally, Toyota has donated thousands of gloves, cotton swabs, safety glasses, and other supplies from the manufacturing and parts distribution centers across the U.S. to help protect those on the front lines. Because of the urgent need for additional safety equipment for first responders and medical personnel, Toyota's R&D and Engineering teams are currently working together to stamp, print, and assemble face shields and visors as quickly as possible.
Support for current owners is available for those who lease or finance through Toyota Financial Services. Payment relief may be available to you if you've been affected by COVID-19. If you need a new Toyota, there are special financing options as well as 90-day deferment on new and certified used vehicles.
In these unprecedented times, we must band together to make sure we all are able to come out of this on top. Steve Landers Toyota NWA is here if you and when you need us.