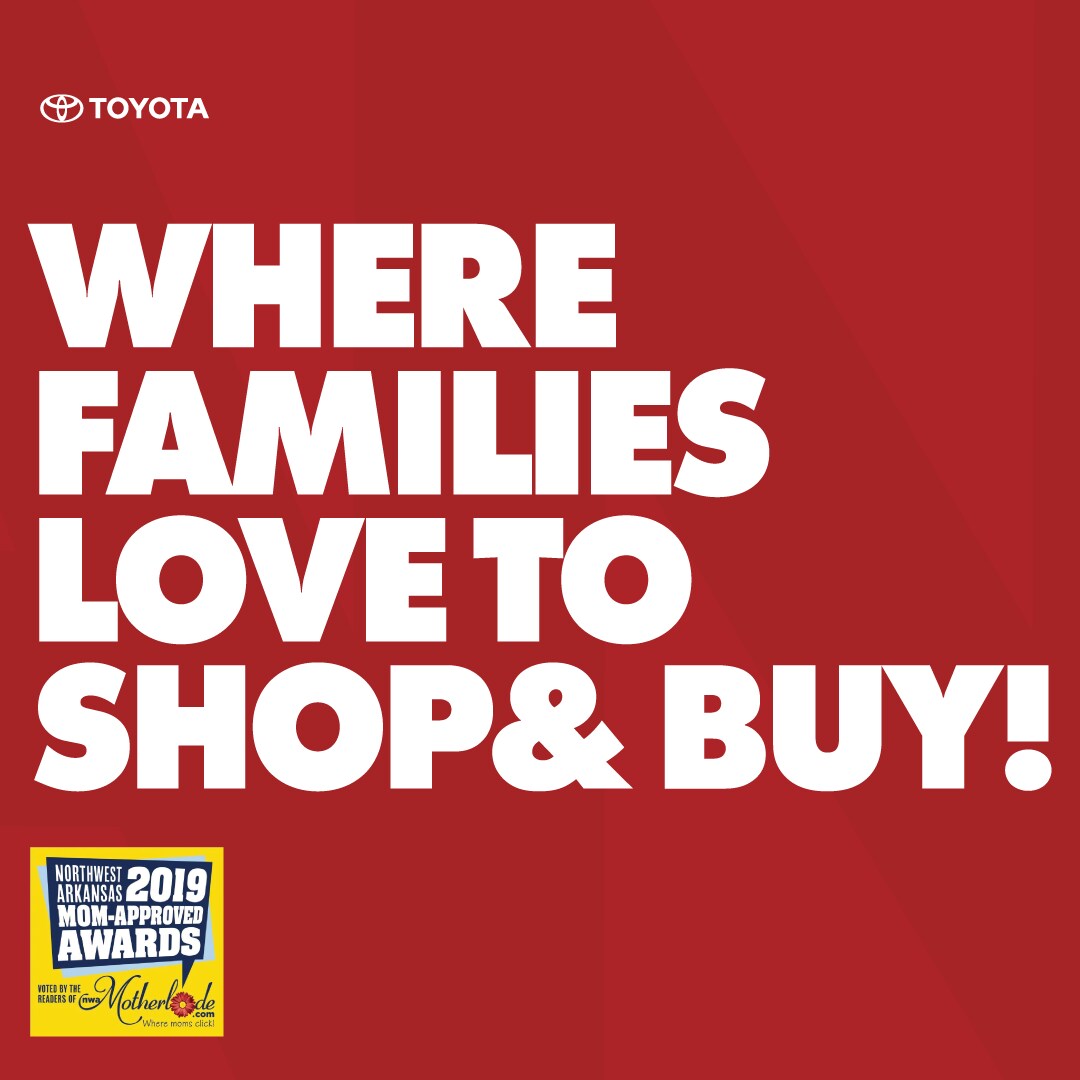 We at Steve Landers Toyota of Northwest Arkansas pride ourselves in being a family dealership. When you buy with us or service our vehicle with us, you become part of our family. That's why we're beyond excited to have been awarded Best Car Dealership by NWAMotherlode.com!
Each year, NWAMotherlode puts out a list of businesses that are mom-approved. Local NWA mamas nominated and then voted on their favorite business in categories from Best Childcare Facility and Best Place to Work Out to Best Consignment Store to Best Family Medicine Clinic. The results are the 2019 Mom-Approved Award Winners!
Take a look at the full list of winners here.
For those of you who are unfamiliar with NWAMotherlode, it's a site dedicated to moms and families living in the Northwest Arkansas region. It's full of articles for moms who are new to the area, fun lists, upcoming events and other fun and helpful content.
At Steve Landers Toyota of Northwest Arkansas, we'd like to take a minute to thank all of the mamas who voted for us and continue to trust us to take care of their vehicles. We want to make sure your car is in the best shape to take care of you and your babies!
Family is at the core of everything we do, and we love supporting children at area schools as well as doing our part to ensure that our community is thriving!
For the mamas who are looking to buy a new car, we have tons of great vehicles to choose from, like the Highlander. It has three-rows, drives well and doesn't feel like a bulky SUV. For the adventurous moms and families, the 4Runner is a great fit as it has tons of cool off-roading features and tech.
For the mamas needing an oil change or other routine maintenance, we have plenty to keep you and the little ones occupied while you wait. We have a large sitting area with a huge TV for you to relax, along with toys and a play area for the kiddos.
Plus, we have snacks on hand at all times so no one gets too cranky if you're cutting it a little too close to nap time. We have free water, coffee and sodas in a fridge, along with popcorn in the afternoon and donuts in the morning.
If you're a mama and you need help with anything, reach out to us via our contact form under the Dealer Info tab on our main menu or by giving us a call! We can't wait to serve you and your family!