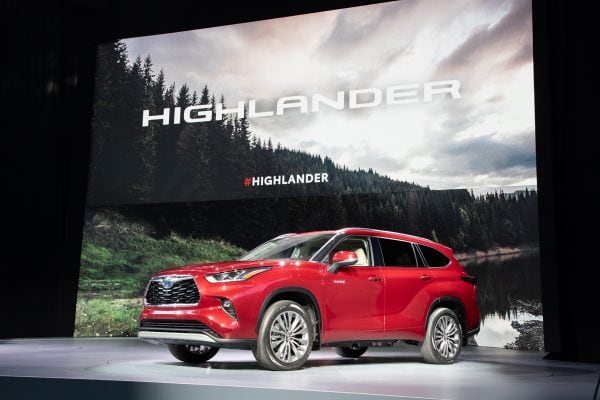 Toyota vehicles have lots of cool technology, convenience, driver assistance and safety features. Take Toyota Safety Sense 2.0 for example. This suite of safety features includes Pre-Collision System with Pedestrian Detection, Lane Departure Alert, Dynamic Radar Cruise Control, Automatic High Beams, Road Sign Assist and Lane Tracing Assist. Most, if not all, of these features are standard on all Toyota vehicles.
However, there are two features that Toyotas don't currently have that could provide an extra layer of security. Those features are Automatic Engine Shutoff and Automatic Parking. That's going to change as most 2020 model year Toyota vehicles will get these updates!
AUTOMATIC ENGINE SHUT OFF
With most 2020 vehicles, Automatic Engine Shut Off, or "Auto Shut Off," with an enhanced visual and audible warning will be added to the vehicles that have Smart Key System. Toyota vehicles currently give a two-step alert to notify the driver that the engine has been running, requesting the driver to turn it off. Auto Shut Off will automatically turn the engine off after a set amount of time if the vehicle is left on and running.
In the future, there will be smartphone application capabilities to give an added reminder that the car is running and/or that it has been shut off.
AUTOMATIC PARK
Automatic Park is to help reduce the risk of your car rolling away. Should the driver exit the vehicle without placing it in park, this feature will automatically shift into park and/or apply the electronic parking brake.
Toyota vehicles currently give visual and audible alerts if the driver exits and did not shift the vehicle in park. Toyotas also have a separate P button for the parking brake to lessen confusion.
Automatic Park will be phased into vehicles during the 2020 model year as well.
Toyota never stops improving and innovating to make its vehicles as fun and safe as possible, and these two new features will add to that!
If you're looking for a new vehicle that's equal parts fun, safe and reliable, view our selection of new Toyotas!