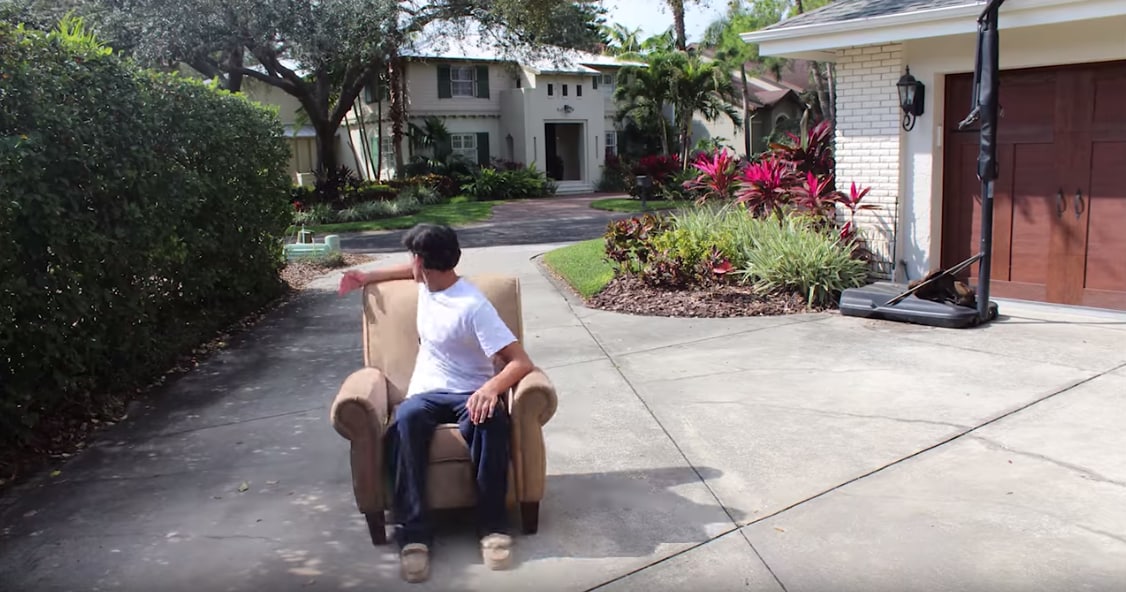 Driving is a car is a responsibility and most teenagers don't treat it that way. Generally, they treat their car and driving like their living room by eating and texting. Caleb Kravitz, a junior at Shorecrest Preparatory School in Petersburg, Fla., opens his public service announcement (PSA) with this statement. His PSA, which is "Don't Recline Behind the Wheel," was selected as the winner in Toyota's 2019 TeenDrive365 Video Challenge.
The annual contest was created eight years ago to encourage teenagers to use the power of storytelling to inspire their fellow students to adopt safe driving practices and create a dialogue about the importance of driver safety.
Over a thousand videos were submitted by teenagers to the contest and Caleb's was chosen for his distinct perspective of a teenager's mind while driving.
"'Don't Recline Behind the Wheel' provides an entertaining yet powerful narrative on the dangers of multi-tasking at the wheel and showcases reasons for teens to remain focused and stay safe on the road," Toyota Social Innovation Group VP Al Smith said in a statement. "We thank all of the students who entered the challenge for their work to encourage, engage and educate their peers about the life-changing consequences of distracted driving, and congratulate all of the TeenDrive365 Video Challenge finalists on their accomplishment."
As the winner, Caleb was awarded $15,000 and will get the chance to re-shoot his video as a PSA for TV.
Other winners of the challenge are:
Second Place, $10,000: Christina Williams of Garner Magnet High School in Garner, NC with "Christina's Community."
Third Place, $7,500: Aaron Morales of International Community School in Winter Park, Fla. with "Distraction."
People's Choice, $5,000: Adelaide Wilson of Ferndale High School in Ferndale, Mich. with "Put That Phone Away." She also receives $2,500 for placing as a finalist.
Six additional top 10 finalists will receive $2,500, and four regional winners from the Northeast, Midwest, South and West U.S. regions will receive $1,000.
View all the winners and finalist's videos and learn more about safe driving practices here.