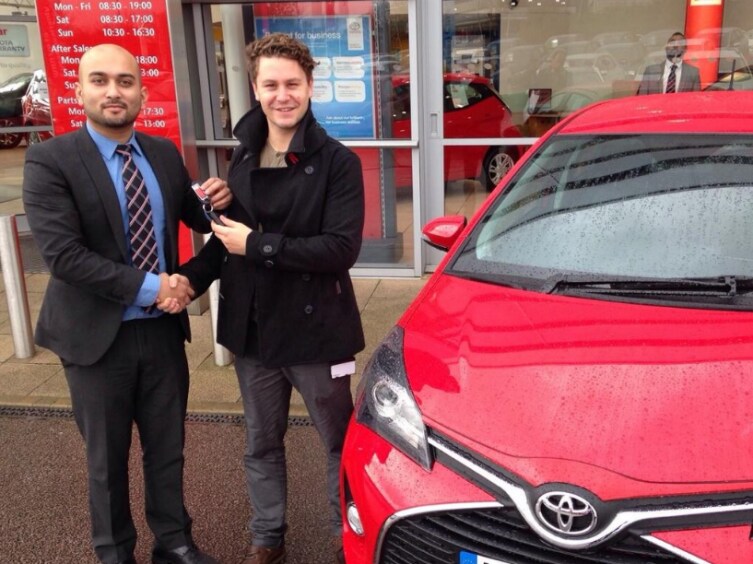 We're always getting questions about what is involved when buying a car and what documents are needed. While the process is different for every person because of things like credit, type of financing and whether or not you make a down payment, there are a handful of things that are always needed.

TRADE-IN DOCUMENTS

These only apply if trading in a vehicle, but since a large portion of our customers do trade in, we've included the following.

• Account number for trade-in's loan

If you are trading in a vehicle and still owe on the loan, you'll need to provide us with the account number for that loan. If you'd rather, and to help us streamline the process, call the lender before you come in and ask what you need to do to facilitate your trade-in and new vehicle purchase.

• Title for trade-in

If you are trading in a vehicle, you need to bring in proof that you own it. The title shows who legally owns the vehicle and that's important for us to know. If you have a co-signer or a lien against the vehicle, you'll have to get those signatures before coming to the dealership as well.

• Vehicle registration for trade-in

You'll need to bring a copy of your current vehicle's registration with the State of Arkansas, or wherever you live if buying from out of state, in order to trade it in. Make sure the registration is up to date and that the sticker is on your license plate or windshield.

EVERYTHING ELSE

• Driver's license

If you plan on driving the car off the lot, and we know you do, you must have a valid driver's license in order to buy. Your license also serves as identification for your form of payment.

• Proof of insurance

Whether you're trading in your current vehicle or not, you must secure insurance on the car you are buying before you leave with your new set of wheels. If you already know what you are purchasing, go ahead and call your insurance provider to set up a new policy. Your insurance company will then email you or fax us that information so we can move forward with the sale.

Side note: It's always a great idea to get a quote from your insurance provider so you know what to expect when that first payment is due. Depending on the vehicle you choose, your insurance payment will be higher or lower than what you're currently paying in most cases.

• Payment

Whether you're pre-approved for financing with a lender or will finance with us through Toyota Financial, bring cash, check or a card to make your down payment if you are making one.

• Special program eligibility documents

If you'd like to take advantage of our Employee Pricing Program, Military Rebate or College Grad Rebate, you will need to provide certain documents to ensure you are eligible for the program's savings. Click the links in this paragraph for more information on those programs.

Image: blog.toyota.co.uk