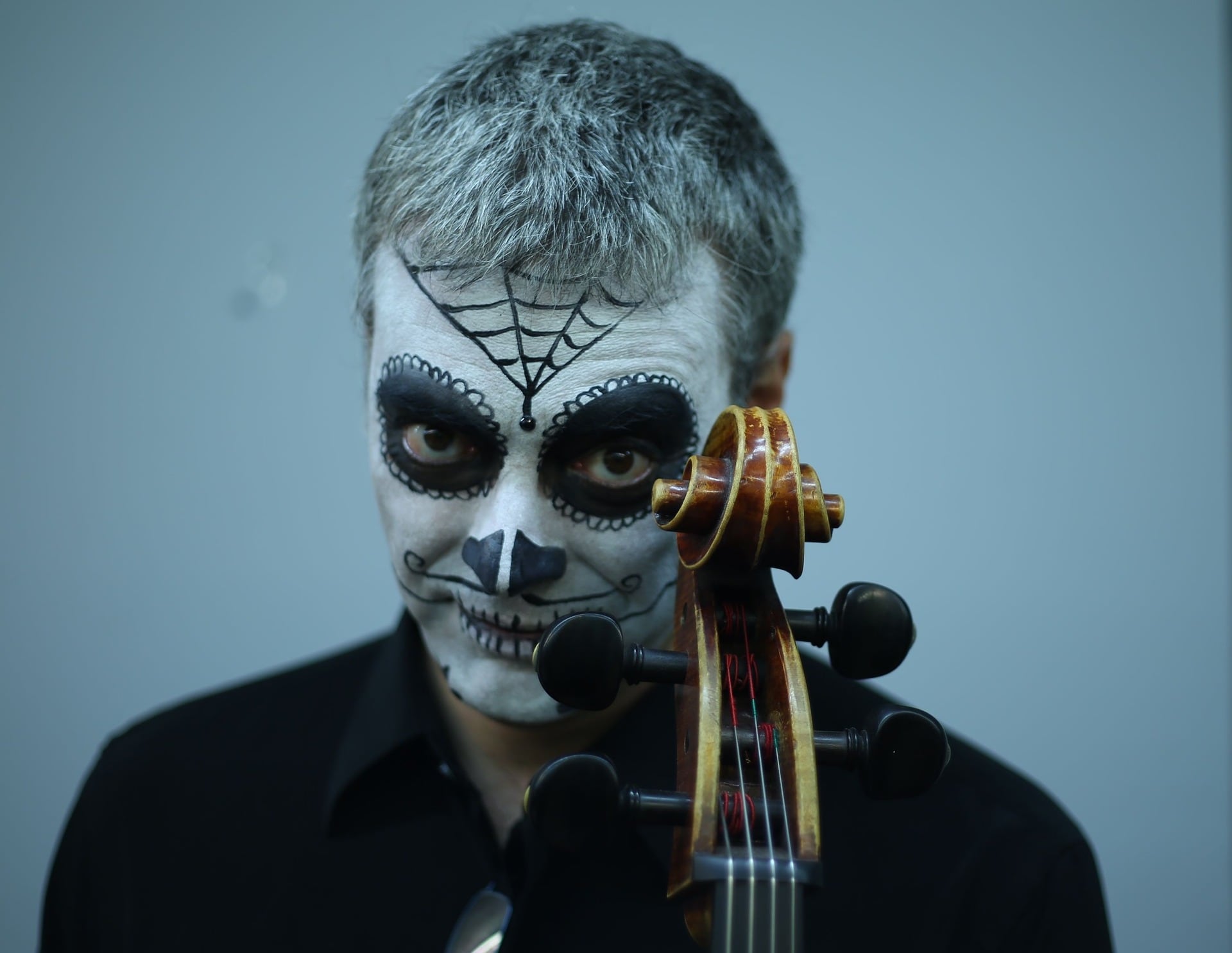 Who doesn't love Halloween? Even if you're not a fan of scary movies or haunted houses, there's a lot to love about bingeing on candy, dressing up in costume and carving jack-o-lanterns.
If you happen to be throwing a party of your own, jam in your car or just want to get in the Halloween spirit this month, a spooky playlist is a great place to start. We're real music lovers here at Steve Landers Toyota of Northwest Arkansas, so we've created a playlist of some of our favorite tunes. It includes everyone's favorites, like Michael Jackson's "Thriller," and some you've probably never heard before, like "Monsters" by Ruelle. We've also thrown in songs you probably wouldn't initially think work with the spooky theme but totally do.
Without further ado, here's our Steve Landers Toyota NWA Halloween Playlist.

"I Put a Spell on You" by Nina Simone, Annie Lennox or Credence Clearwater Revival (We couldn't pick just one.)
"Thriller" by Michael Jackson
"Monster" by Kanye West feat. Jay Z, Rick Ross, Nicki Minaj & Bon Iver
"Heads Will Roll" by Yeah Yeah Yeahs
"Monsters" by Ruelle
"Psycho Killer" by Talking Heads
"Somebody's Watching Me" by Rockwell
"White Rabbit" by Grace Potter and the Nocturnals
"Black Magic Woman" by Santana
"Ghostbusters" by Ray Parker, Jr.
"Beware" by Big Sean feat. Lil Wayne and Jhene Aiko
"Human" by Goldfrapp
"Sweet Dreams (Are Made of This)" by Eurythmics
"Monster Mash" by Bobby "Boris" Pickett
"Superstition" by Stevie Wonder
"Evil Woman" by Electric Light Orchestra
"E.T." by Katy Perry
"Demons" by Sleigh Bells
"Witchcraft" by Frank Sinatra
"Teeth" by Lady Gaga
"Haunted" by Beyoncé
"Walking with a Ghost" by The White Stripes
"Disturbia" by Rihanna
"The Twilight Zone" by The Ventures
"Double Trouble" by John Williams (From Harry Potter and the Prisoner of Azkaban)
"Scary Monsters (And Super Creeps)" by David Bowie
"The Killing Moon" by Echo & The Bunnymen
"Vampire" by John & Jehn
"(Don't Fear) The Reaper" by Blue Öyster Cult
"Bad Things" by Jace Everett (for the True Blood fans)
"Killer Queen" by Queen
"Halloween" by Siouxsie an the Banshees

Did we leave off your favorite track? Let us know in the comments or on Facebook!