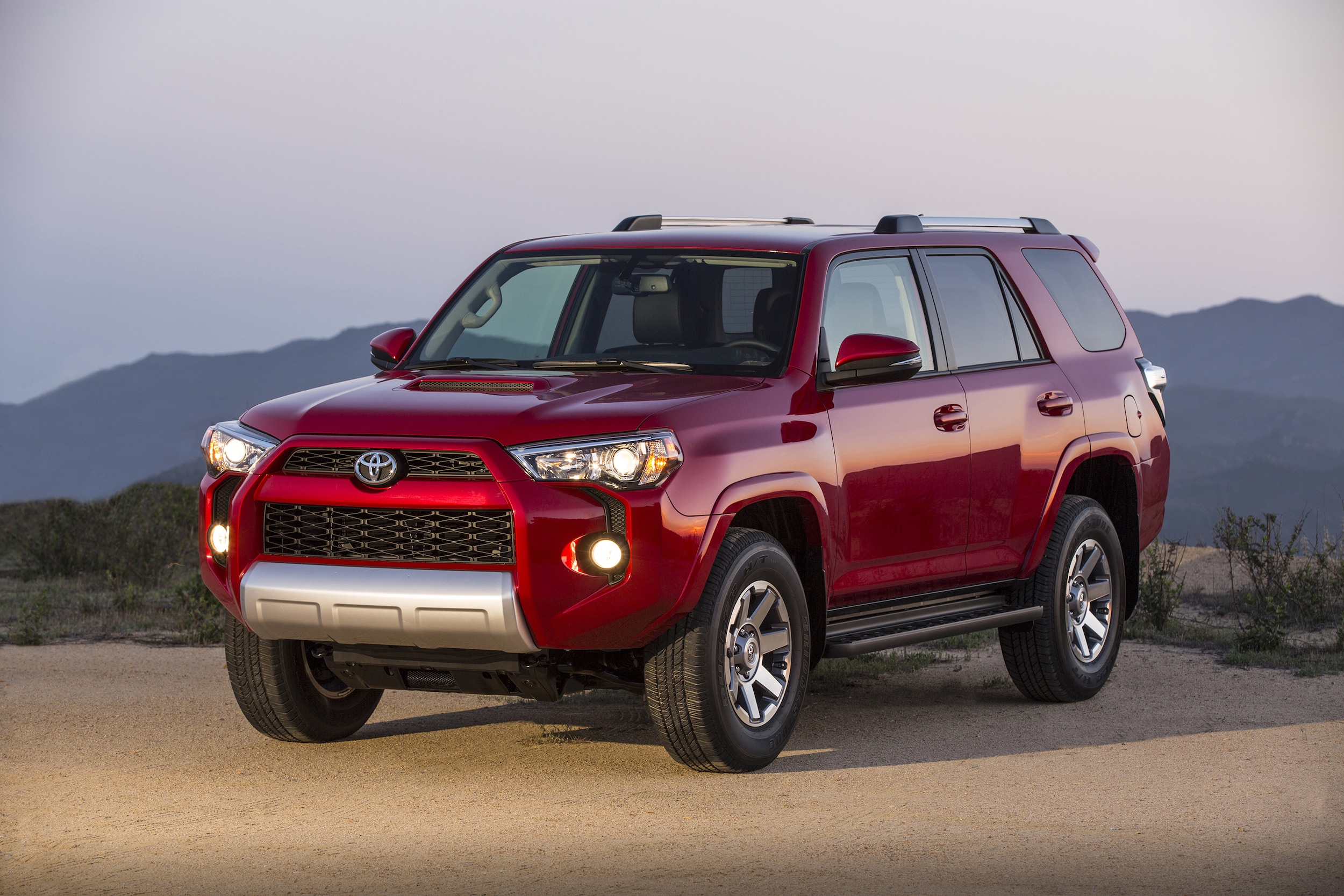 When you buy a Toyota, you can sign the paperwork knowing that your new car is going to be safe, reliable and have a solid resale value if, and when, you decide it's time for a new vehicle. J.D. Power has recognized this and has given Toyota vehicles a bunch of 2018 Resale Value Awards.
J.D. Power is known for its research and ratings of vehicles, most notably its annual Initial Quality Study (IQS). Toyota vehicles fare well in the IQS, so we're not surprised that Toyota tied for second place for the most model-level awards in 24 segments.
As an added plus, Lexus, the other brand under Toyota Motor Corporation, received more top awards than any other car brand with five vehicles.
Here are the four Toyota vehicles that earned top honors:
• Highest Resale Value Midsize Pickup: Toyota Tacoma
• Highest Resale Value Midsize SUV: Toyota 4Runner
• Highest Resale Value Minivan: Toyota Sienna (tie with Honda Odyssey)
• Highest Resale Value Large Light Duty Pickup: Toyota Tundra
Other Toyota vehicles that placed in the top three of their segments are:
• Compact Car, third place: Toyota Prius
• Midsize Car, third place: Toyota Camry
• Large Car, second place: Toyota Avalon
• Compact SUV, second place: Toyota RAV4
• Midsize SUV, third place: Toyota Highlander
• Large SUV, tied for second place: Toyota Sequoia
To come up with the list of winners, J.D. Power evaluated 244 vehicles by looking at more than 650,000 transactions and an average of 3,500 data points on each vehicle. Used vehicle wholesale prices, how much a dealer buys a used vehicle for, were taken into account. Those prices were then divided by the vehicle's original purchase price. The calculations are based on wholesale records from January to June 2018 of vehicles for the 2015 models year.