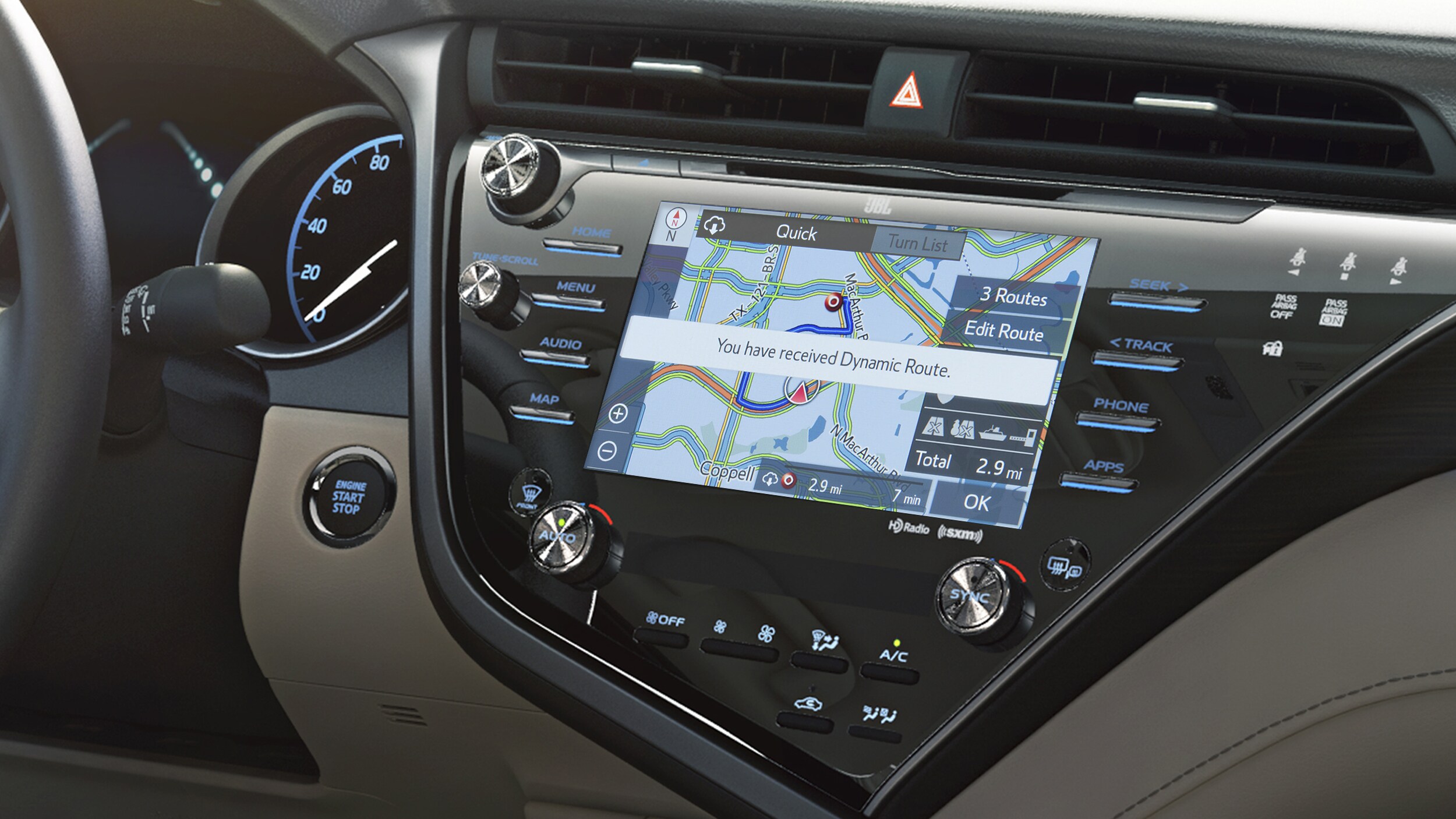 Using a map app or GPS device to get directions is great, but why use those when you can have maps and directions on your Toyota's touchscreen? When you buy a new Toyota, you've got three different options for navigations system on your vehicle's display screen.
ENTUNE 3.0 DYNAMIC NAVIGATION
This navigation system is Toyota's newest and available on the 2018 Camry, 2018 Sienna, 2018 Mirai and upcoming 2019 Avalon with Entune 3.0 Premium Audio.
This system gives the most up-to-date routes and POIs downloaded from the cloud.
As with Integrated Navigation and Scout GPS, you can search by address or POI. This system can also give the speed limit on your display and Multi-Information Display screens as well as traffic information and other useful details on the main display. You can search POIs by voice as well as addresses, set your home and keep favorite places in an address book and reconfigure the screen.
Like with Scout GPS, this system has destination suggestions and gives three route choices: quick, short and alternate. Quick is the easiest and usually fastest route, short is the most direct based on driven mileage and alternate is the second fastest route.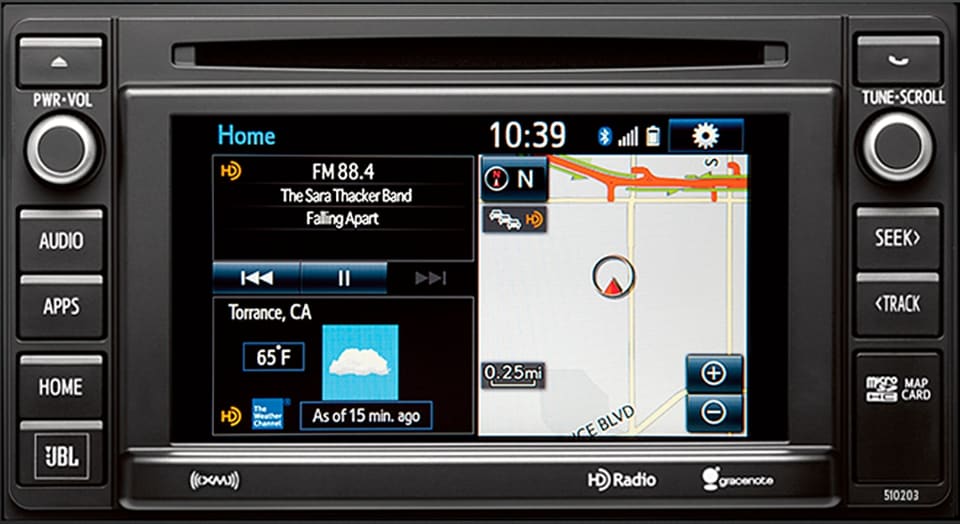 ENTUNE INTEGRATED NAVIGATION
With Integrated Navigation on your Toyota vehicle, there are four ways to get directions:
Search by address
Type in where you want to go on the touch keyboard if you already know the address.
Search by points of interest name
If you're looking for a particular point of interest (POI) like a restaurant, grocery store or theater, type in the name on the touchscreen for directions. If there are multiple locations, you can choose one.
Search by points of interest category
If you're hungry for dinner and can't make a decision or need to find the nearest ATM, use the point of interest category to peruse and choose a destination.
Enter an address by voice command
If you'd rather search for an address without typing it in, press the push-to-talk button on the steering wheel or touchscreen and say the address you'd like directions to.
This system allows you to store locations in an address book, get directions to specific coordinates, shows previous destinations and lets you call for help if you have an emergency with a list of nearby hospitals or police.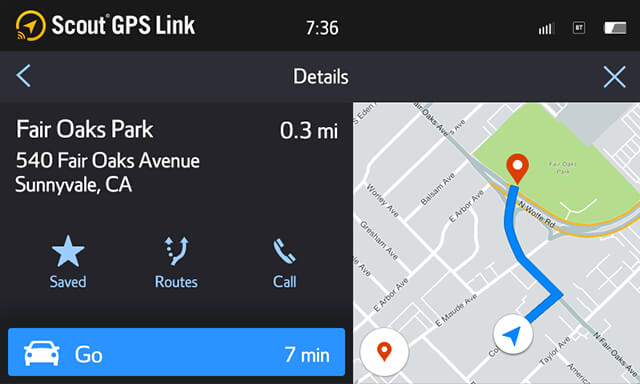 SCOUT GPS LINK
Scout GPS Link is available on current Toyota models. It can also be installed on models from 2016 and later with the Entune Audio and Entune Audio Plus systems. Scout GPS is different from other Toyota navigation because it's a smartphone-based navigation app that's connected through the Entune system. The app uses smartphone data to deliver directions and information.
To use Scout GPS on your touchscreen, first, download the app to your phone Connect to your vehicle through Bluetooth while the app is open on your phone and on your display screen. When your smartphone is connected to your vehicle via USB, you can use the full moving maps function.
Get destination suggestions based on the first letters and numbers you type in and find destinations easily with voice search. With TurnStream, say or type an address and you'll be presented with three different routes to choose from. Scout GPS also remembers your home and office. Just set both addresses and you'll get directions along with an estimated time arrival based on current road and traffic conditions.