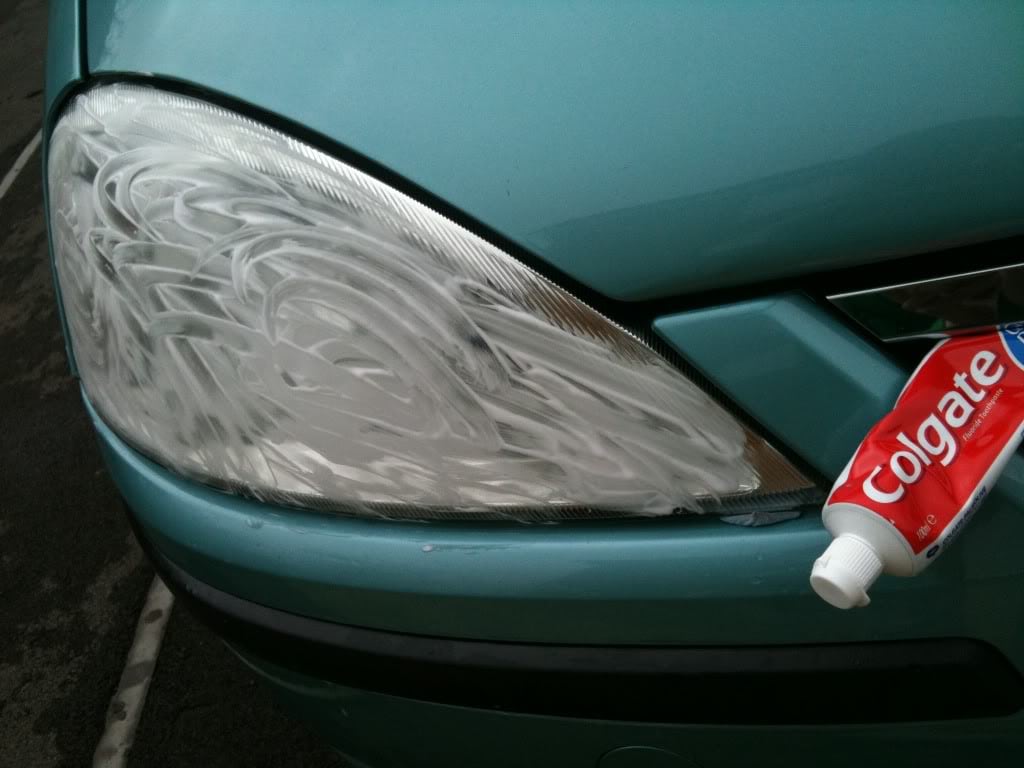 Spring is here and the pollen is already starting to cover our cars. We already told you how to keep your car clean during pollen season, but we have a few other unexpected hacks to keep your car clean during spring, and throughout the year.
Some of these tips may seem unexpected, but they'll really come in handy to keep your car squeaky clean. Read on!
1. Toothpaste. If your headlights are dull and smudgy, spread some toothpaste on them and let it sit for a few minutes. When you wash it off, you'll get rid of all that grime. Not only will your headlights look clearer, but your night visibility will increase.
2. Foam brush. Air conditioning vents tend to attract a lot of dust and lint, and they can be difficult to clean properly because they're so weirdly shaped and hard to reach. A foam brush will get in between those tight spaces to pick up all the dirt.
3. Dryer sheets. In warmer months, you'll get bugs everywhere: on the windshield, on the grille and pretty much anywhere else. A wet dryer sheet is all you need to wipe up those dried-on insects without having to put in a lot of effort.
4. Rubbing alcohol. Rubbing alcohol is super useful in a lot of situations, and it does a great job of making sure your windshield wiper blades are doing their job. Applying a small amount of rubbing alcohol on your wiper blades helps them run across the glass smoothly.
Extra pro tip: put a little rubbing alcohol in your wiper fluid during the winter to keep your lines from freezing.
5. WD-40. It's not just for squeaky hinges. Apply a small amount over old bumper stickers, let it sit and the stickers should peel right off without that nasty residue.
Give your car a little love this weekend and try out these hacks to clean your car. Let us know if they worked for you or if you have any cleaning hacks of your own!
Photo: www.lifehack.com