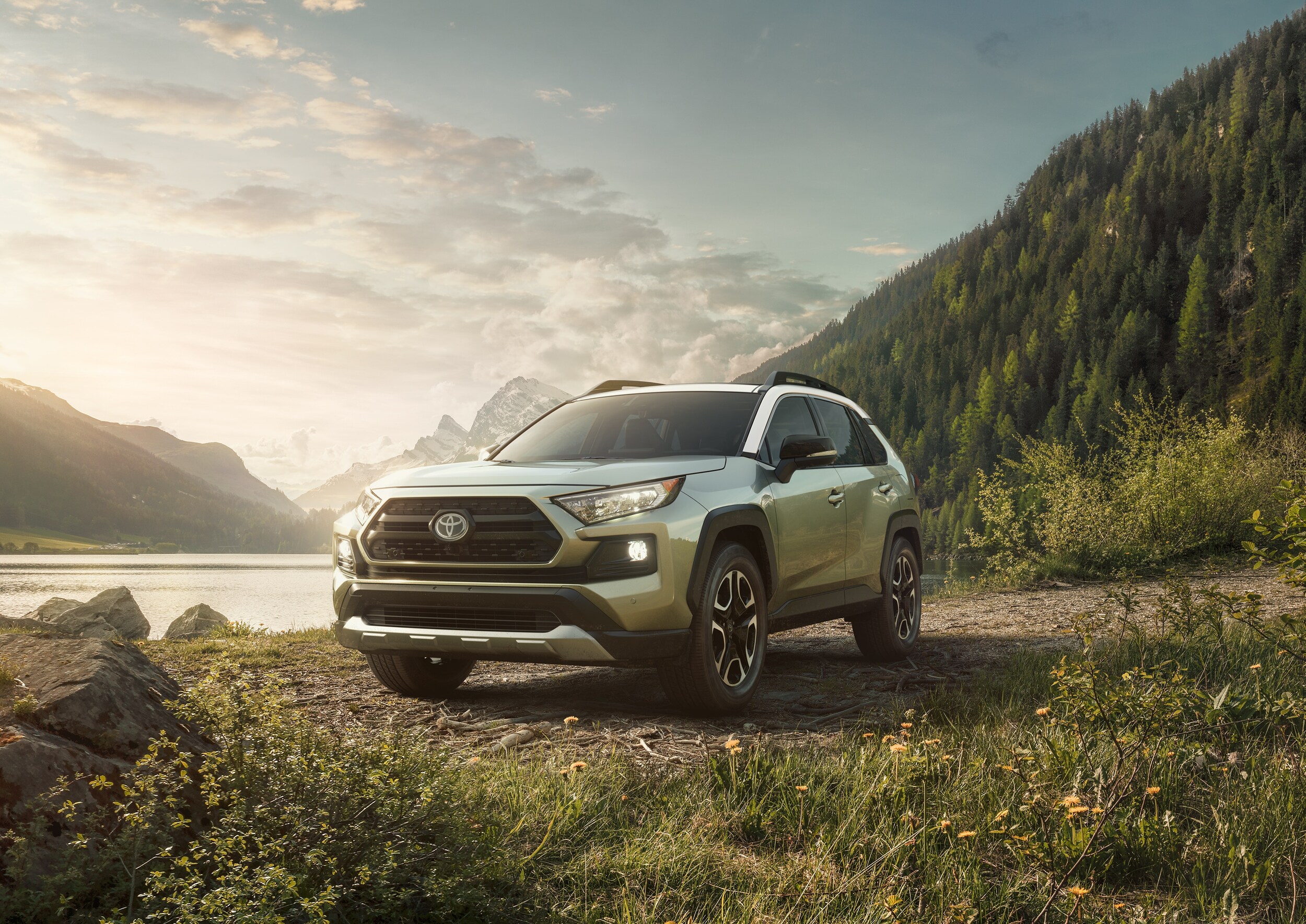 Sleek. Adventurous. Confident. The 2019 Toyota RAV4 will soon hit assembly lines and will be better than ever before. An improved, sleek design gives the compact SUV an aerodynamic and modern look. The vehicle is created with off-road capability in mind too. With distinctive roof railing and large, over-fender protection, the RAV4 is able to handle the tough conditions of the wilderness.
The RAV4 is created with confidence. With new engineering and revamped all-wheel-drive capabilities, the 2019 Toyota RAV4 is built to react exactly as you wish. With a powerful engine and outstanding vehicle performance statistics, you can be confident in your car.
DESIGN.
The 2019 Toyota RAV4 features a sleek design, adding to the suave nature of the world's first small SUV. Each piece of the 2019 RAV4 has a unique chisel to it, adding to the car's athletic nature. It has a stronger nose and robust shoulders, adding a bit of power to its profile, yet still retaining the sleekness for which it is known. Also new in 2019 is the available two-tone color scheme for the roof and body of the vehicle. It adds a unique look to an already unique vehicle.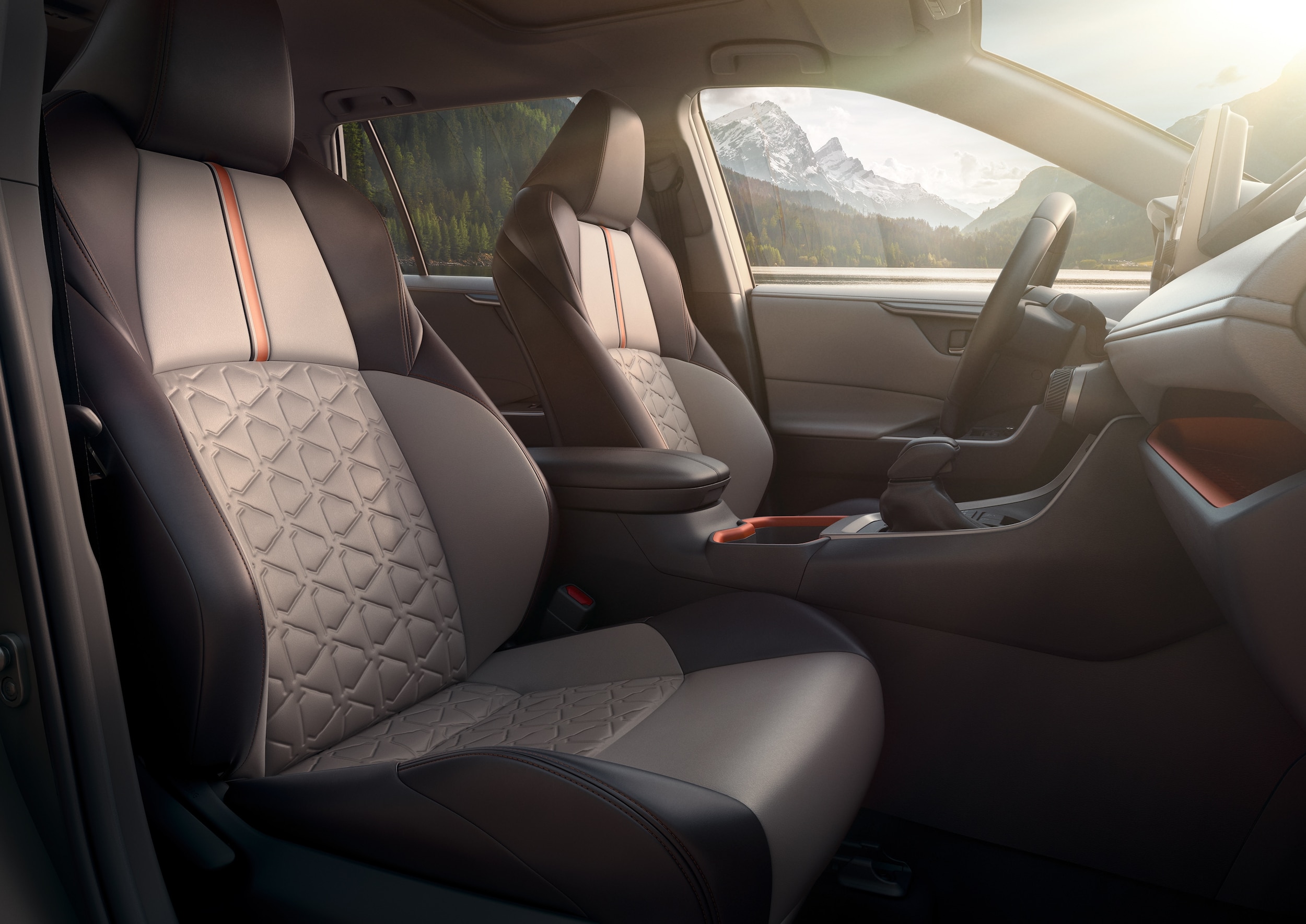 PERFORMANCE.
With the 2019 Toyota RAV4, you can drive with confidence. The 2019 RAV4 is powered by a 2.5-liter four-cylinder engine, which is the ideal power source for a totally responsive yet fuel-efficient car. In the design of the car, Toyota utilized special Takumi craftsmanship to ensure the car would react exactly as the driver intended -- even in the worst of road conditions. This allows for new high-speed combustion technology and a direct-shift, eight-speed automatic transmission which will eliminate power losses and give the car a smooth feel.
Are you feeling confident about the 2019 RAV4? Head over to Steve Landers Toyota of Northwest Arkansas for a test drive this winter and get behind the wheel of the hottest new small SUV on the market.