You're getting ready to sell your car and need to get that Harry Potter Deathly Hallows vinyl decal off your back windshield. Or maybe you have so many stickers on your back glass that it's getting hard to see!
Whatever the reason, you need to remove the decals from the glass on your car, but you're not sure the best way to go about it. That's why we at Steve Landers Toyota of Northwest Arkansas in Rogers have put together this little how-to guide. We think this is the easiest and most effective way of getting those tough stickers and decals off your windows.
Here's what you'll need: glass cleaner spray, a microfiber towel, razor blade, adhesive remover and maybe a second microfiber towel just in case.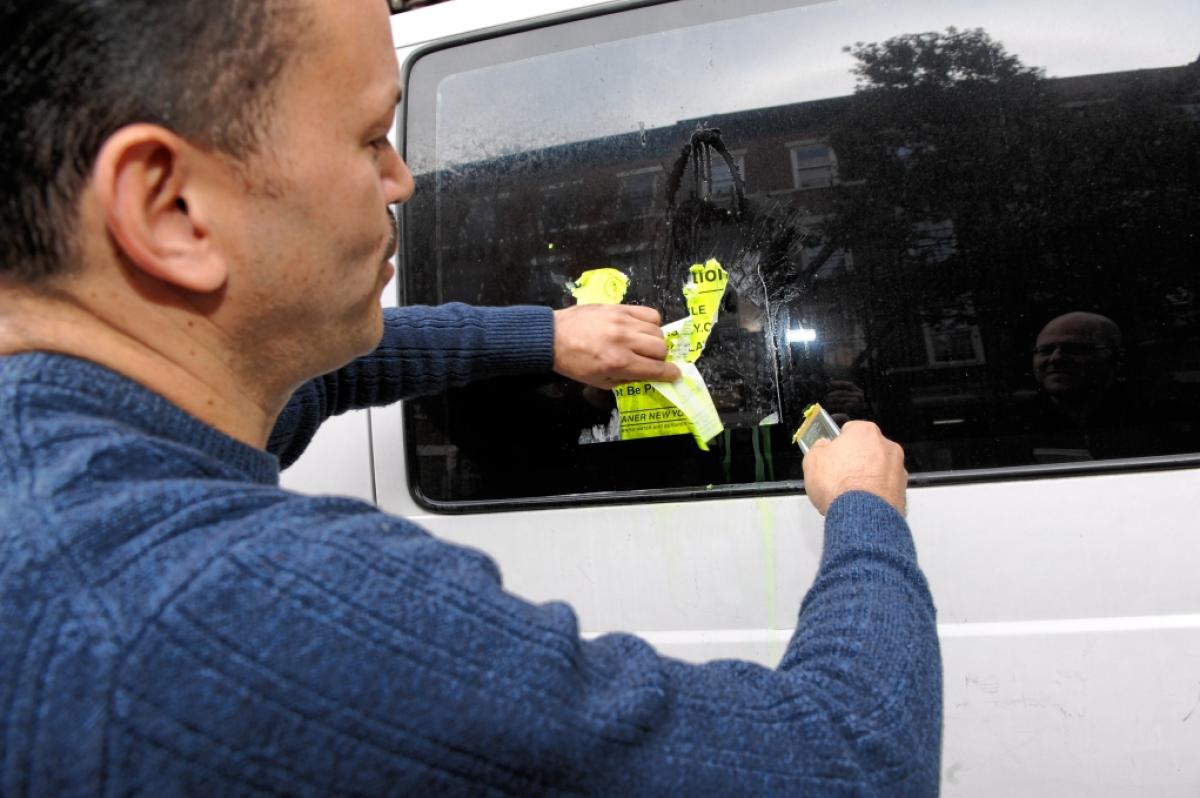 1. Clean your glass with the glass cleaner, like Windex, and a microfiber towel. Make sure to clean over the stickers and decals really well.
2. Once that's dry, take a clean, sharp razor blade — we suggest putting it in a flat blade holder for maneuverability and to reduce the risk of accidentally cutting yourself — and get underneath the sticker with the blade. Slowly scrape and peel the sticker off, especially on the edges, so you don't don't cut yourself or scratch the paint on your car.
3. Now it's time to get the leftover glue residue off. Use an adhesive remover like Goo Gone and spray over the area with the residue. Let the adhesive remover set, or use the razor blade to carefully scrape the residue off.
4. Thoroughly spray the glass cleaner over the residue and adhesive remover and use a microfiber towel to wipe the glass clean. Repeat steps 2-4 if necessary.
That's it! Easy, right?
Images: www.nydailynews.com