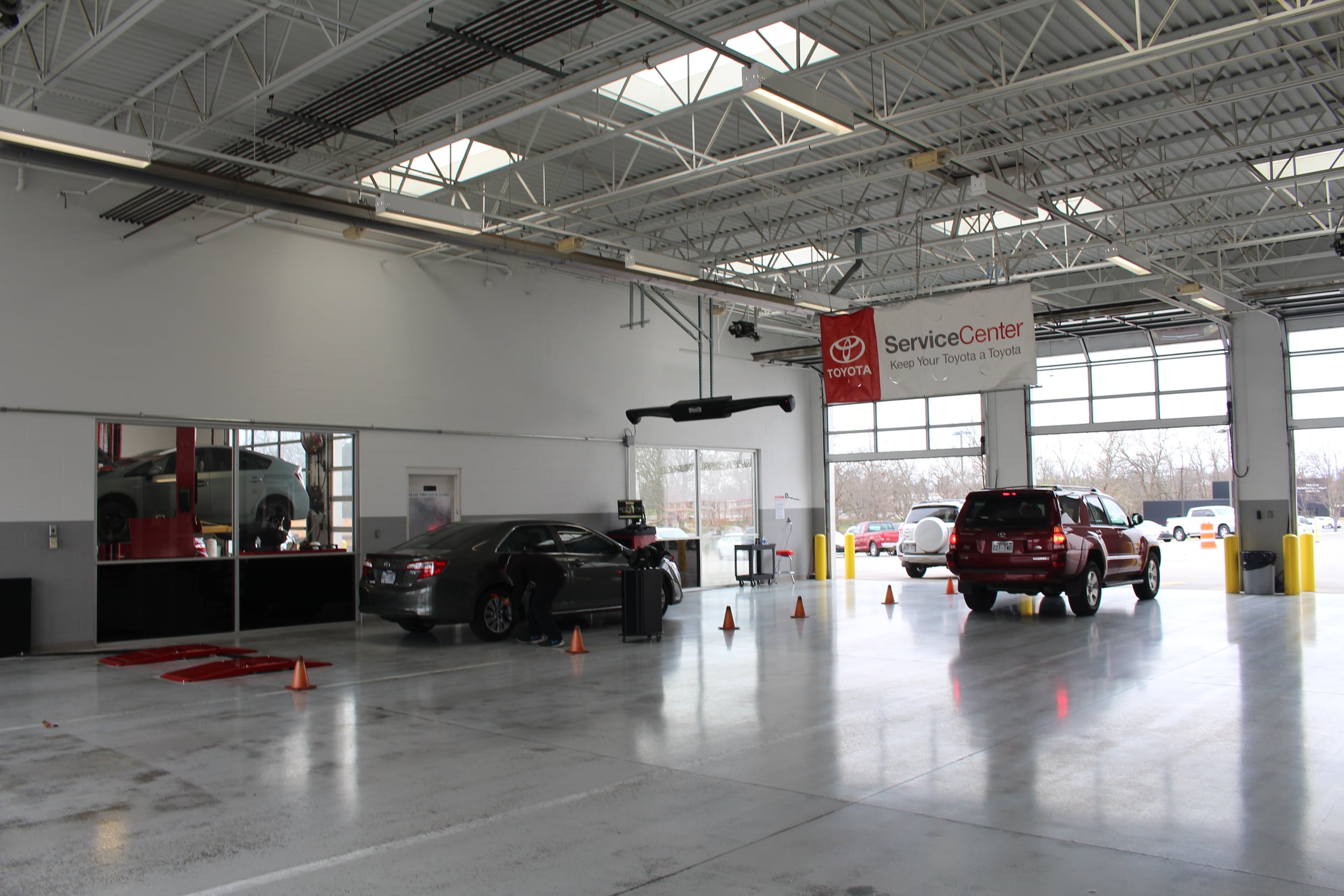 There are so many options for maintenance and repairs for your vehicle in the Rogers area and throughout Northwest Arkansas, that it can be a little daunting. Should you visit a dealership's service department, a chain repair shop or something independently owned?
We at Steve Landers Toyota of Northwest Arkansas are all about supporting the local economy, but we also want to let you know why you should choose a dealership — and our dealership in particular — over other shops.

• Certifications
The technicians and mechanics at our dealership's service department are Toyota certified and trained to take care of your vehicle. They are certified in other car makes as well, but our people know Toyota vehicles inside and out, as they should. This gives our customers comfort knowing their vehicle was in good hands when they leave our service department.

• Additional services
When you service your vehicle that you purchased from us at Steve Landers Toyota NWA, you'll receive free carwashes and free vacuums for your vehicle for life. Our customers especially love this perk.

• Customer Lounge
If you choose to wait on your vehicle while it's with us, you'll sit in our Customer Lounge. We offer free coffee, comfortable chairs, flatscreen TVs and other perks to make your stay a great one. Sure, most repair shops have an area for you to wait, but we can assure they're not as inviting as ours.

• You're family to us
When you purchase a vehicle or bring yours to us to service, you automatically become part of our Steve Landers Toyota NWA family. We know you by name and we want you to maintain a great relationship with your salesperson and create a relationship with your service writer and/or technician too. We pride ourselves on a high level of customer service and we welcome your feedback to make your visits even better with us.

For more information on our service department, click here. To make an appointment, click here. We hope you choose our service department and trust us with your vehicle!