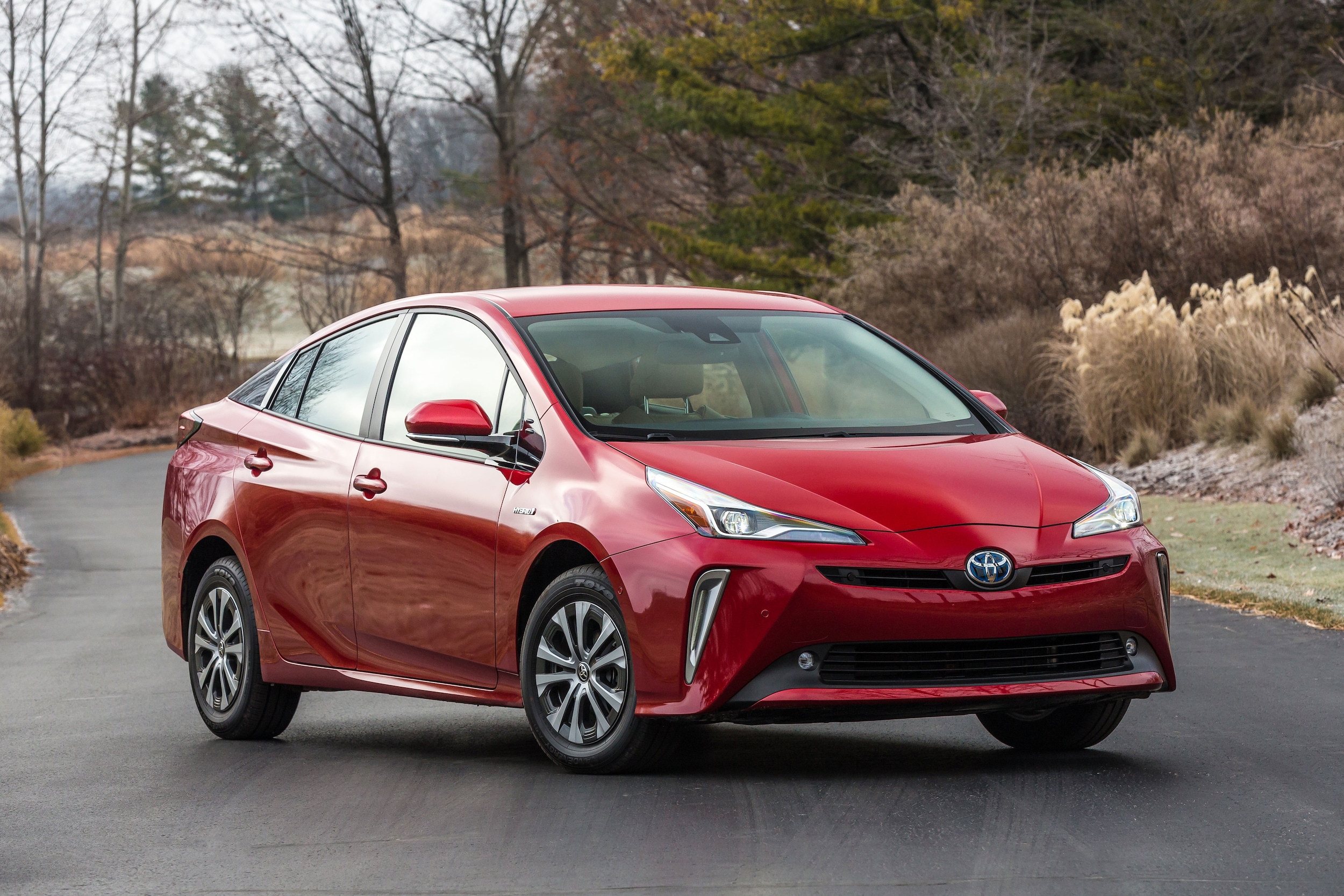 Ready for something that will probably blow your mind? The 2019 Toyota Prius is getting some cool updates, and one of those is all-wheel-drive.
The 2019 Prius won't just have any AWD system, though. It's electric!
Hopefully, you've got "Electric Boogie" by Marcia Griffiths in your head now too!
The electric all-wheel-drive system, or AWD-e for short, will give the 2019 Prius better traction, allowing it to go more places and drive in more conditions than before.
AWD-e makes the upcoming Prius the most capable Prius yet. Additionally, the AWD-e system makes the 2019 Prius one of the most fuel-efficient vehicles in America equipped with AWD. The 2019 Toyota Prius AWD-e is expected to achieve 52 city / 48 highway MPG for a combined 50 MPG.
The AWD-e system is automatic, so it has no need for a center differential, other torque-apportioning device or a front-to-rear driveshaft.
Being electric, the AWD-e system uses an independent electric, magnet-less rear motor, and it's a first for a Toyota vehicle. This motor will power the rear wheels from 0 to 6 MPH and, when needed, up to 43 MPH. AWD-e gives power to the rear wheels so the driver can confidently and easily pull away from a stop while the on-demand system identifies when all-wheel-drive performance isn't needed to give optimal fuel economy.
As with other 2019 Prius models, the Prius AWD-e uses a Hybrid Synergy Drive system. It combines a 1.8-liter 4-cylinder gasoline engine with two motor/generators through an electronically controlled planetary-type continuously variable transmission.
While the AWD-e system is the most impressive update, it's not the only one for the 2019 Toyota Prius. The 2019 grades will not be called by number as in previous years. These 2019 Prius grades will be called L Eco, LE, XLE and Limited. The AWD-e Prius will be offered in LE and XLE grades.
We don't have a date yet as to when the 2019 Toyota Prius will be arriving in the Steve Landers Toyota NWA showroom, but we'll keep you posted when we know!