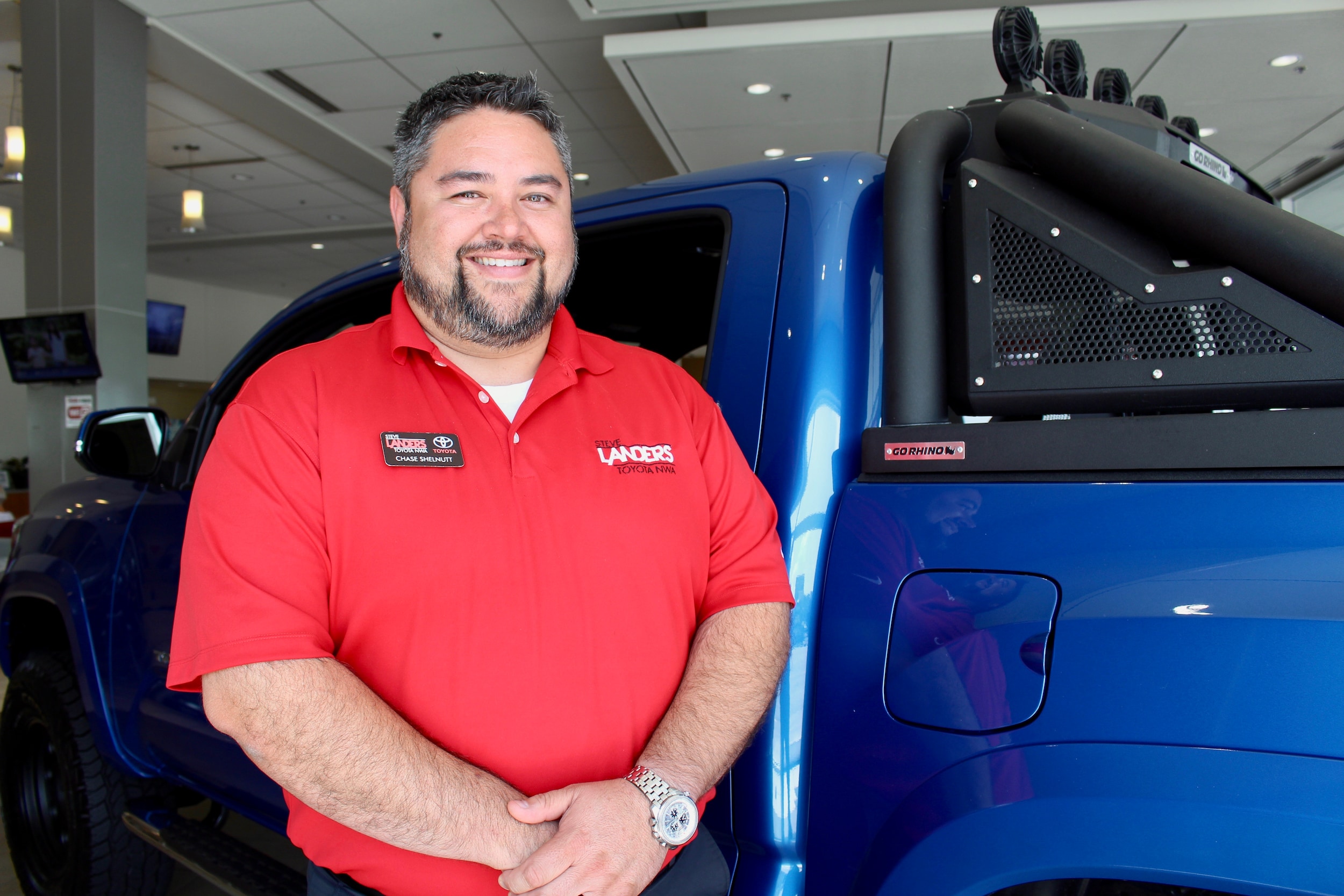 Chase Shelnutt took a gamble getting into the car business after a longtime career in insurance and his family businesses. It's a gamble that paid off.
"Growing up in a family business is both rewarding and stressful," Shelnutt said. "It can be hard working for family, but it prepped me for the car business. In a small family business, you learn to do all aspects of a job and going into the car business, you do everything you have to do to get the job done."
Shelnutt's family owns Accent Iron and Dales Donuts, both in Benton, Ark.
He was ready for a change and talked to his good friend Jared Neufer, who works for the Steve Landers Auto Group, and decided he'd try his hand selling cars for Steve Landers. At first, he planned to move to Little Rock and work at one of the three dealerships there, but he decided on Northwest Arkansas instead and has been here since August 2017.
Shelnutt wasn't without his doubts about switching careers, though.
"One of the biggest concerns I had was losing my weekends, Saturdays and Sundays," he said. "But, I've learned that when you don't have a two-day weekend, you'll maximize the time you have with your family.
"I spend my days off with my wife and kids. We make sure some of those days are filled with church and going somewhere or doing something fun."
One thing he didn't expect when he went into car sales is the friendships he's made with his coworkers.
"Working the long hours that we do at this dealership, the camaraderie we have is better than any I've ever been around," Shelnutt said. "Everyone is willing to help each other, even on their day off."
His favorite thing about his new career, though, is helping people buy the vehicle they've worked and saved hard for.
"There was a guy that had never bought a car before and he had only lived in the U.S. for a few years," Shelnutt said. "He's a hard worker and didn't think he could own a car, but we were able to get him into the car he wanted. I still see him and he thanks me every time he sees me. That makes it worth doing."