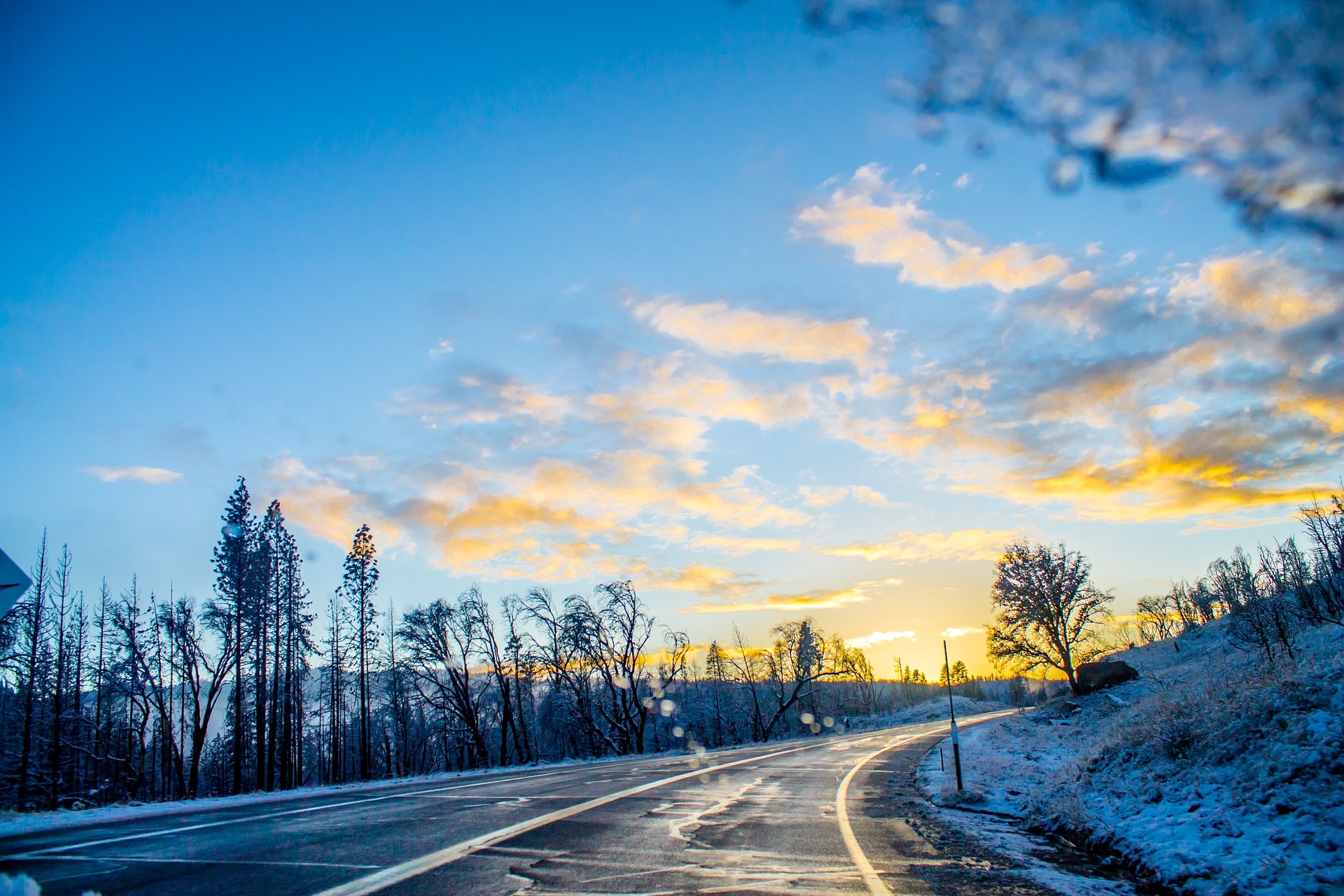 Winter is coming and inclement weather isn't far behind. We at Steve Landers Toyota of Northwest Arkansas in Rogers wanted to take a minute to talk about black ice. What is it and how do you protect yourself from it during your holiday travels?
Black ice is slang for winter ice coating the road that is difficult or oftentimes impossible to see while driving. It's a slick glaze that comes from a light freeze or melting and refreezing snow, water or ice. In fact, black ice isn't black at all. It's clear, which makes it all the more dangerous because it's hard to detect before driving over it.
Don't fret, there are a few ways you can protect yourself.
1. Know when and where black ice will form. Black ice thrives at night and in the morning, when it's coldest. Keep an eye on bridges and overpasses as the cold air will keep that moisture frozen even in warmer temperatures. And for highways, black ice tends to stick around shadowy roads and more isolated highways since they are not being warmed by car tires.
2. Drive slowly. Your speed and control go hand-in-hand. During icy and snowy weather, make yourself move slowly in order to prevent a hazardous situation.
3. Inspect the tread on your tires. Worn tread is a big deal and makes driving risky, not just for black ice.
4. If you hit black ice, don't overreact. Similar to hydroplaning, you want to do as little as possible when your car goes over a patch of black ice. Don't hit your brakes as it locks your wheels up, and if your vehicle's back end begins sliding left or right, lightly move the steering wheel in the same direction to balance out.
5. Slow down. Don't accelerate through the ice. Instead, take your foot off the gas to give yourself more control.
Our number one tip is to completely avoid driving during icy conditions. If you follow these easy steps you'll be a pro at staying safe on the road during our inevitable nasty winter weather here in Northwest Arkansas.
Give us a shout if you have any more questions about driving in bad weather!