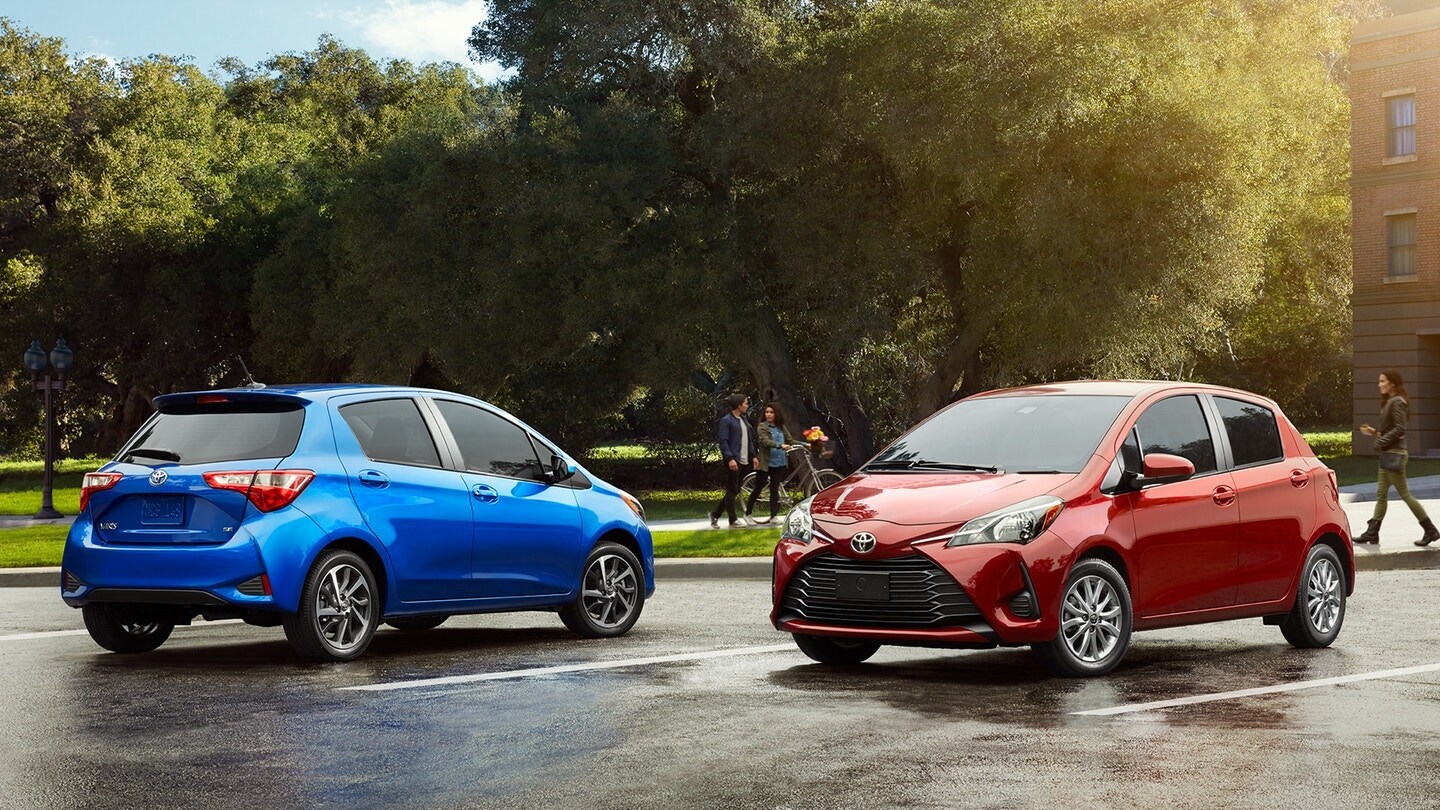 Stylish. Safe. Practical. The 2018 Toyota Yaris has an elegant simplicity about it. The compact car has all the features you need and nothing you don't. It's small enough to fit into the tightest spot, but still has a comfortable and roomy interior, stocked with all the latest technology and safety features. The 2018 model has an all-new sleek design, with defined curves, new daytime LED headlight accents and sporty, 16-inch alloy wheels. With excellent gas mileage, the highest-quality safety features and an affordable price, the 2018 Toyota Yaris is the perfect car for Northwest Arkansas.
Stylish.
The 2018 Toyota Yaris has a stylish design, both inside and out, giving you a sporty look anytime you step into the car. The redesigned exterior gives the car a sleek and sporty look. The car is unique and stands out every time you go out on the road. On the interior, the car has all the features you need -- and nothing you don't. Stylish fabric-trimmed seats and a reimagined dashboard with all the latest technology keeps you gliding through the streets in comfort.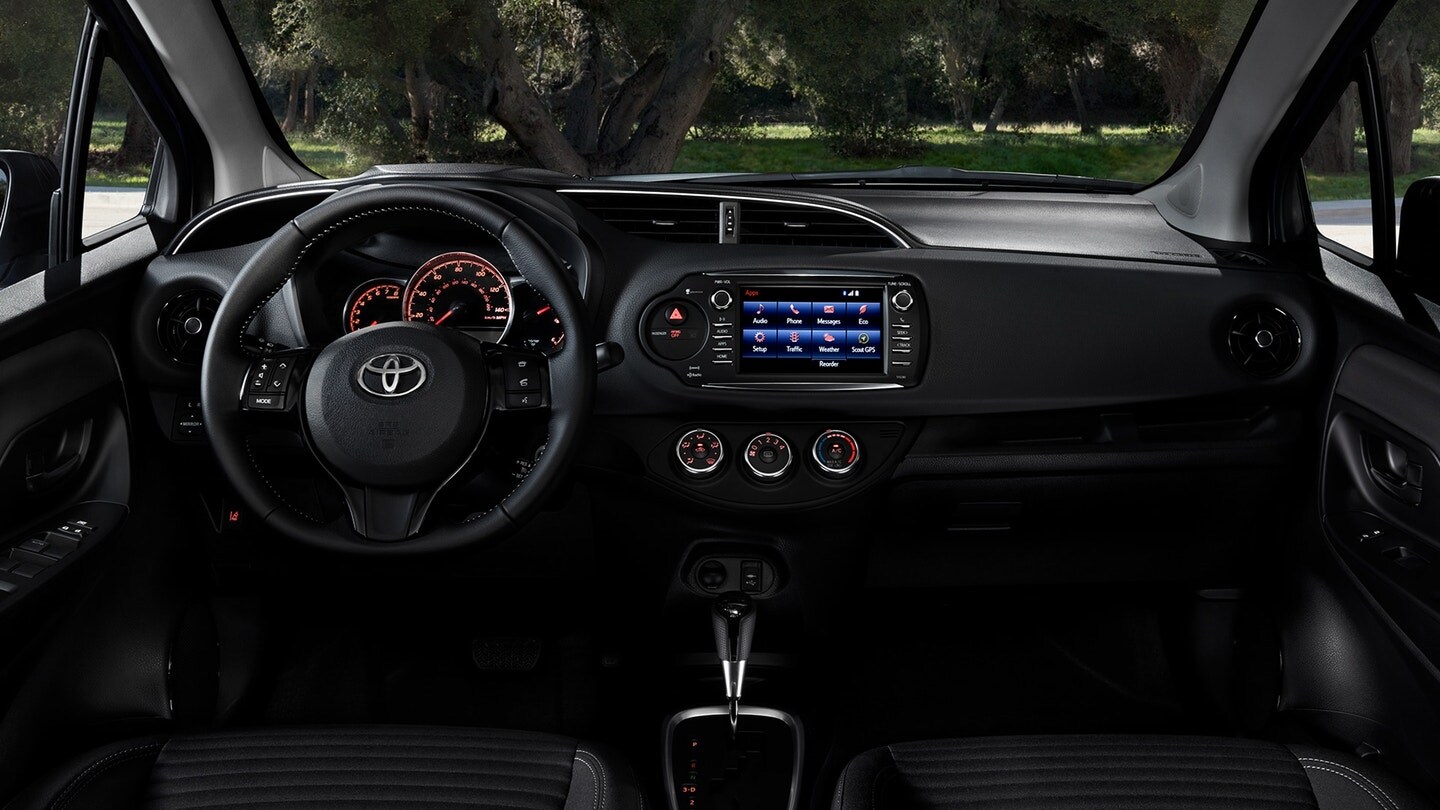 Safe.
With 9 airbags and Toyota Safety Sense, the 2018 Yaris is one of the safest cars on the market. As Toyota wants to give all customers peace of mind and the security to make it safely to their destination, safety features come standard on the 2018 Yaris. Included in those features are a Pre-Collision System which alerts the driver both audibly and visually if it senses a frontal collision is near. The system can also automatically apply brakes in an attempt to decrease the likelihood of a collision or severity of a collision. Also included is a Lane Departure Alert system which warns the driver if the car begins to drift. These features seek to give the driver the safest and least worrisome driving experience possible.
Practical.
Finally, the 2018 Toyota Yaris is one of the most practical cars on the market. Too many times in today's market, the consumer pays for features they don't use, need or even want. The Yaris only has the features you need and nothing you don't, making it one of the most affordable cars on the market as well. The small size of the car means you never have to worry about fitting into a tight parking space. The Yaris also has an excellent fuel efficiency with gas mileage of 36 MPG. The 2018 Yaris gets you from point A to point B as efficiently as possible.
Are you in love with the 2018 Toyota Yaris yet? Swing into Steve Landers Toyota NWA and get your hands on one of the most stylish and practical cars of 2018. Just a short drive from Fort Smith and the NWA metro area, Steve Landers Toyota NWA has the best customer service and financing in the area.