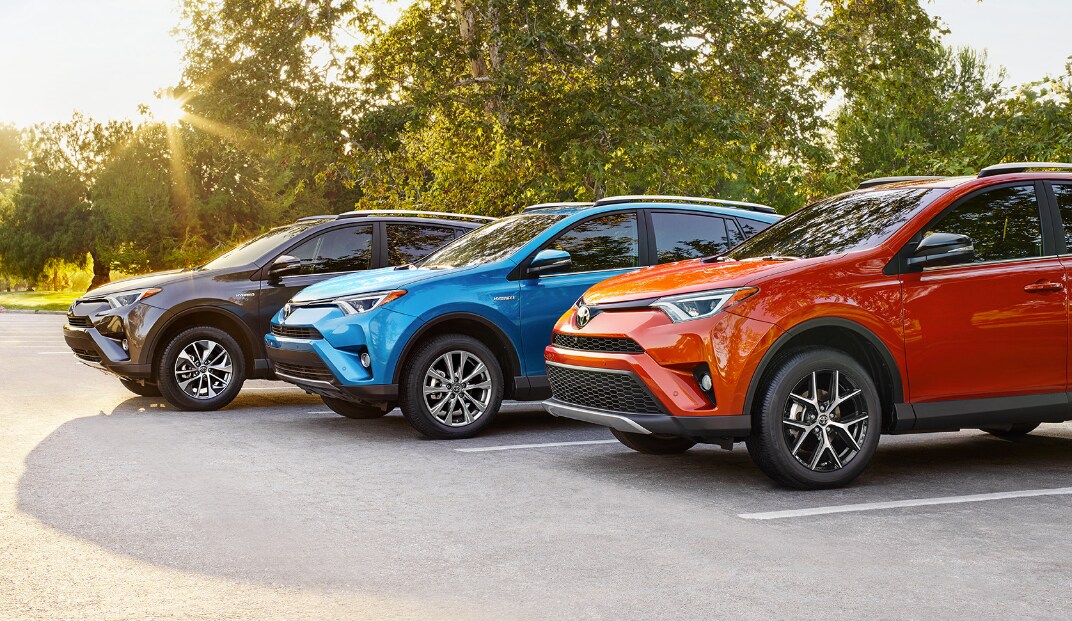 From the interstate to an Ozark mountain back road, the 2016 Toyota RAV4 is ready to handle your adventures. As one of the most popular small SUVs on the market today, the RAV4 combines the efficiency and durability of Toyota with the convenience and utility of a dynamic sport utility vehicle.
Available now at Steve Landers Toyota of Northwest Arkansas, the 2016 Toyota RAV4 will sure to be a hit with all of you in Rogers who always have the next adventure on your mind.
View our inventory of the 2016 Toyota RAV4 in Rogers
Exterior
The 2016 RAV4 is known for its good looks. Featuring a fresh exterior update, the RAV4 boasts a sporty, bold exterior with its aggressive front end and side lower exterior panels. LED headlights and Daytime Running Lights add to its striking experience and allow you to see the road ahead with clarity, and its extensive wheel selection means your RAV4 takes on a personality all its own. You're sure to leave a lasting impression as you cruise through northwest Arkansas.
Performance
An SUV is only as good as its performance. That's why Toyota equipped the 2016 RAV4 with a wide variety of performance features to give you everything you need to power your adventures. Its available All-Wheel Drive system with Dynamic Torque control creates optimum traction for crawling, while its upgraded suspension system offers a smoother ride on the highway. Don't forget about the available sport-tuned suspension on the SE trim, which adds visually-appealing blue shocks that contribute to a more engaging driver experience.
The RAV4 is fitted with a powerful engine that produces 176 horsepower. It's the perfect blend of power and efficiency, meaning you'll enjoy taking the road less traveled while enjoying a fuel efficiency of 31 mpg on the highway!
If you'd like to learn more about what makes the 2016 Toyota RAV4 the right vehicle for you, contact us at Steve Landers Toyota of Northwest Arkansas today! We are proud to serve Rogers and the Northwest Arkansas community with the right vehicles at the right prices.